Armourfest 2024
17th August 2024

-

18th August 2024
TICKETS ON SALE NOW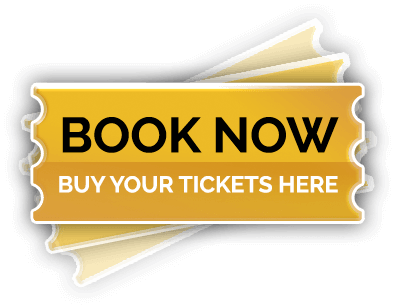 To Purchase Tickets click here
Armourfest 2024 at the Norfolk Tank Museum!
The Best Show of Moving Military Might in the East!
Saturday 17th and Sunday 18th August 2023, 10-5.
Hangar Dance Saturday 17th, 7.30 arrival until late (11pm).
I would like to bring my Military Vehicle to display at Armourfest, who should I contact?
If you would like to display a vehicle at Armourfest please contact Stephen on 07703 337714, or alternatively email him at info@norfolktankmuseum.co.uk.
'The Main Event'
Main Battle Tanks, Armoured Vehicles, Arena Events including our famous Car Crush and Tank Tug of War, plus new for this year our very own Show of Strength. Vehicle Rides, Military and Medieval Re-enactors, Exhibitors, Stalls, Refreshments. BBQ, Hog Roast, Tea Room, other food stalls and picnic area.
'In the Hangar'
During the day an extensive display of military models then, by night, LIVE MUSIC!
40's Hangar Dance with Live Big Band music from our favourite 40's band, The Swing Machine Big Band!!
Come and dance the night away with a glass of something nice from the licensed bar and try the amazing street food from the Kiwi Chef. 40's costume optional!
Saturday and Sunday Daily Tickets for Adults and Children. (Adult tickets include a FREE Under 5)
Weekend Tickets for Adults and Children.
Blue Badge Holder Tickets, Daily or Weekend. Please ensure you purchase a Blue Badge ticket if you require accessible parking.
Hangar Dance Tickets
What to bring?
You may wish to bring a camping chair. This is predominantly an outdoor event, so please be prepared for the weather. Although we have a card payment machine in the Museum Tea Room, many of the stalls maybe Cash Only, so please bear this in mind when planning for the day.
Do I need to print my ticket off before I arrive?
Your tickets will be emailed to you and you can either print them and bring them with you, or view them in the Eventbrite App on your mobile device. We do need to scan the QR code on your ticket, so to avoid any delays please have your ticket ready to be scanned at the gate, either on your device or in print.
What food will there be?
A variety of home-cooked and street food will be available.
Is there a licensed bar?
Yes, there will be a licensed beer tent during the day and an evening bar at the Hangar Dance.
Will there be vehicle rides?
Yes, there will be rides in our BV 206 All-Terrain Vehicle during both days, and also the chance to win rides in the Centurion Tank and the Saladin Armoured car.
Will there be loud bangs and explosions?
Yes, but me are minimising the noise and all loud bangs and explosions will be on the Sunday. Although of course tanks running are quite noisy.
Is there camping?
Unfortunately there is no on-site camping. There are plenty of local campsites including the Walnut Tree Meadow Camping in Wymondham, Chestnuts Campsite in Fundenhall, Glamp & Tipple in Attleborough, or Airbnb's and hotels nearby.
Can I bring my dog?
Yes, but they are not allowed in the main hangar or tea room unless they are working assistance dogs. All dogs must be kept on leads at all times and their poop disposed of in the bins provided. Please ask at the tea room if you would like water for your dog. Please be aware that there will be bangs and explosions on the Sunday.
Is there parking?
If you require Blue Badge Parking there are limited spaces available in our accessible parking area at the main site. Please ensure that you purchase a 'Blue Badge ticket' and make sure you bring you current Blue Badge with you. Your ticket will ONLY be valid on production of a valid Blue Badge.
The main parking for Armourfest visitors is adjacent to the main site, approximately a 7-minute walk away. Drop-off is available at the main site for those with less mobility, small children, or luggage such as pushchairs.
Hangar Dance parking is available at the Main Site after 7pm on the 19th August.
Address: Norfolk tank Museum, Station Road, Forncett St Peter, Norwich, Norfolk, NR16 1HZ. Two miles from the A140 at Long Stratton, 10 miles South of Norwich.
Tel: (01508) 532650
Web: www.norfolktankmuseum.co.uk
E-Mail: info@norfolktankmuseum.co.uk
Registered Charity Number: 1180612

For more information about are events or to organise your own event at the Norfolk Tank Museum CLICK HERE